1.
Pamela Suzette Grier---An American Actress of Stage, Screen, Television and a backup singer. She was born in Winston-Salem, North Carolina on May 26

th

1949. She is a beautiful woman and a multi-talented actress who has 95 plus titles to her name. Pam is still actively working and has several films in her future already in pre-production and more rumored. This lady can light up the screen with her action and adventures.
My favorite movie was "Above the Law" she played Steven Seagal's partner. It was an action packed movie and I still have the DVD which I am proud to own.
Pam two earliest movies in 1971 were---Women in Cages and The Big Doll House; both were filmed in the Philippines. While there she was stricken with a fatal tropical illness and almost expired. It took Pam almost a year to recover.
She lost all her hair and was briefly blind for a month. What a terrible start to a career but for a strong lady she triumphed. Pam is also a cancer survivor after being diagnosed in 1988---and she overcame again.
I wish this strong and talented lady a beautiful life of happiness and more success.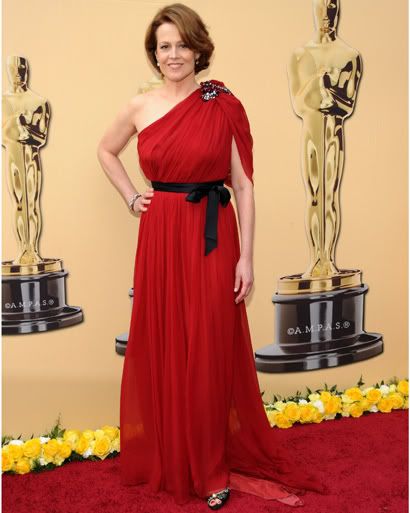 2.
Sigourney Weaver---Susan Alexandra Weaver is an American Actress. She was born in Manhattan October 8

th

1949. She is a beautiful 6' tall lady who is better known to her fans
as Ellen Ripley in her four Alien films. Films I had to watch although they gave me nightmares.
Her mother Elizabeth Inglis was a British Actress--- one of the most promising from her native

land. However, she gave up her glowing career for her family. Her father Sylvester Weaver was an icon of television producers. He is credited with early morning and late night television that we all enjoy today.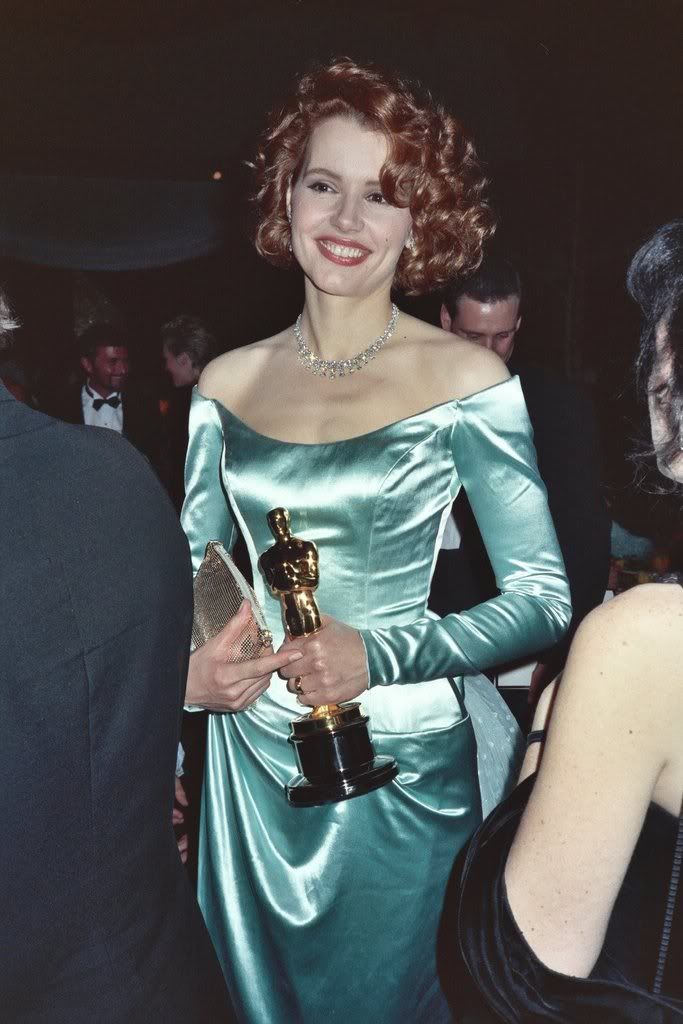 3.
Geena Davis---Virginia Elizabeth Davis is an American Actress. She was born in Wareham, Massachusetts on January 21, 1956. She is a beautiful 6' tall lady who is also a film producer, writer, television and a model for---Victoria Secret's Catalogue. Because of her modeling she landed her first movie in 1982---Tootsie-- after Sydney Pollack spotted her in Victoria Secret's Catalogue.
And her career began with a flying start with an added great honor in 1999; Geena was positioned 24

th

of the 28

th

Semi-finalist for the Olympic Archery Team.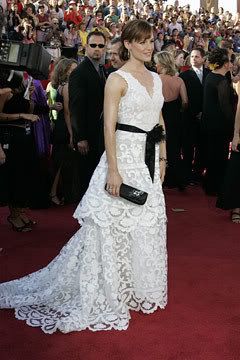 4.
Jennifer Garner---Jennifer Anne Garner is an American Actress, who also does Celebrity Advertising and she is a Film Producer. She was born April 17

th

1972 in Houston Texas. Jennifer is 5'8" of a beautiful woman who has the best dimples in Hollywood. When she smiles at a man he cannot take his eyes off her. Action and adventure is this actress' distinctive characteristic.
She was reared in West Virginia by her father Bill---a former Chemical Engineer and her mother Pat---an English Teacher.
Although she began her career in 1995 with the movie Zoya---she is better known for the TV series---Alias which was very popular for five years.
Jennifer is still very active in movies and has 42 Titles to her name. However, the greatest title is being a mommy to three children---two girls and a boy.
She is married to the handsome Ben Affleck who is an actor, producer, film director, write and best of all a daddy to their children.
5.
Angelia Jolie---Angelia Jolie Voight is an American Actress, producer and director. She was born June 4, 1975 to actor Oscar winning actor--Jon Voight and mother--- Marcheline Bertrand. Angeline Jolie has won many awards and she is on many magazines as one of the most beautiful women.
However, she is also beautiful on the inside with a heart as big as she is---she has spent many hours and her own money helping people and especially children. That alone makes her beautiful to me as outer beauty fades---but inner-beauty is forever. She was appointed as the Goodwill Ambassador of the United Nations High Commissioner for Refugees.
One of my favorite movies was---The Bone Collector which she became well known after playing with Denzel Washington in 1999. And then in the action movies I love of the Lara Croft series---Tomb Raider and then Tomb Raider: The Cradle of Life. Making these some of the greatest action and adventure movies we have today.
Then in 2004 she co-starred in Mr. and Mrs. Smith with Brad Pitt who is now the love of her life. They have three children and three adopted children together.

They are a big happy family.
I wish them all the happiness in the world. And I hope you enjoyed reading about my action and adventure actresses---5 of my favorites.
© BEPH

2012
All Rights Reserved
Sixty Beautiful Actresses---60 Years Old---and Older---Link Below:
Sixty Sexy Actors---60 Years old and Older---Link Below:
Covert Affairs---Link Below
http://purvisbobbi44.hubpages.com/_ll5zmu0qryfw/hub/Covert-Affairs-Season-Three-Premiere-Summer-of-2012