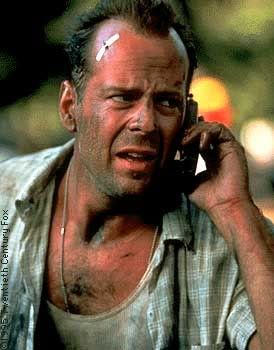 1.
Bruce Willis--- (Walter Bruce Willis) was born in Idar-Oberstein, West Germany on March 19, 1955. Bruce has been one of my favorite action heroes since Die Hard in 1988 as Officer John McClane. He had my attention from the very first of his Die Hard Movies—I love them all, and I adore his facetious remarks and his rough-edge character that is not afraid to force his acting to the limits of justice. Every Christmas I put my Die Hard DVD on---(I wore out the video of Die Hard)---and I am happy to watch Bruce in action. But I always want him to stop and take a shower---how does he stand being that bloody and dirty in these films is beyond me.
My favorite movies of his are: Die Hard
Die Hard 2
Die Hard with a Vengeance
Live Free or Die Hard
and now A Good Day to Die Hard which will open in 2013.
2.
Antonio Banderas--- (Jose' Antonio Dominguez Banderas) A Spanish film actor who was born in Malaga, Malaga, and Andalucía, Spain on August 10, 1960. My favorite movies of his are: My Mom's New Boyfriend
Assassins
The Mask of Zorro
Desperado
Antonio can play a mean killer who will not give in until the job is done. And he can play a lover whose eyes, voice and how he handles himself can melt the film in a movie.
Antonio has a new film coming out in May 2013 titled: 33 dias it is about Pablo Picasso's turmoil and relationship with an artist. Look for it in 2012.
3.
Russell Crowe--- (Russell Ira Crowe) A New Zealand- Australian actor. He was born in Wellington, New Zealand on April 7, 1964. Russell is one of the most talented actors of our time as he can play action characters from fighting with a sword to using a piece of chalk in a beautiful mind. I love his voice and his looks of either hate or love. He is a strong actor and will be one of my favorite forever.
My favorite movies of his--- so far are:
Proof of Life
L.A. Confidential
Mystery, Alaska
Gladiator
Cinderella Man
Russell Crowe's Latest Movie "
Les Miserables
" will open in theaters on Christmas Day
Decembers 25th 2012.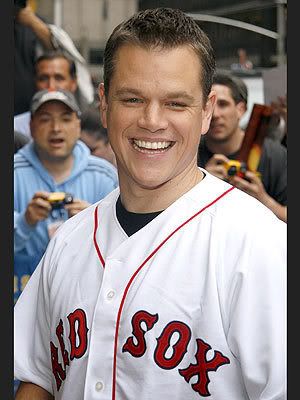 4.
Matt Damon--- (Matthew Paige "Matt" Damon) is an America actor who was born in Cambridge, Massachusetts on October 8, 1970. He is such an excellent actor and so handsome when he smiles, it will take your breath away. I applauded his political voice and how he speaks out about his opinions.

But I like his action movies the best. My favorites are:
Ocean's Eleven
The Bourne Identity
The Bourne Supremacy
The Bourne Ultimatum
The Departed
Matt's latest film "
Promised Land
" will be in theaters January 4, 2013.
5.
Mark Wahlberg--- (Mark Robert Michael Wahlberg) an American actor born in Dorchester, Boston on June 5, 1971. He is one of the most revered actors in Hollywood today.

His brute force and muscular body is something to be dealt with as his characters become so real one has to be reminded---this is only a movie. Some of my favorite movies are:
The Fighter
The Perfect Storm
I hope you have enjoyed your time on my blog and I appreciate your visit. Please write a comment.
© BEPH 2012
All Rights Reserved
Action and Adventure Actors---50 of My Favorite
Covert Affairs---Link Below:
© BEPH

2012
All Rights Reserved